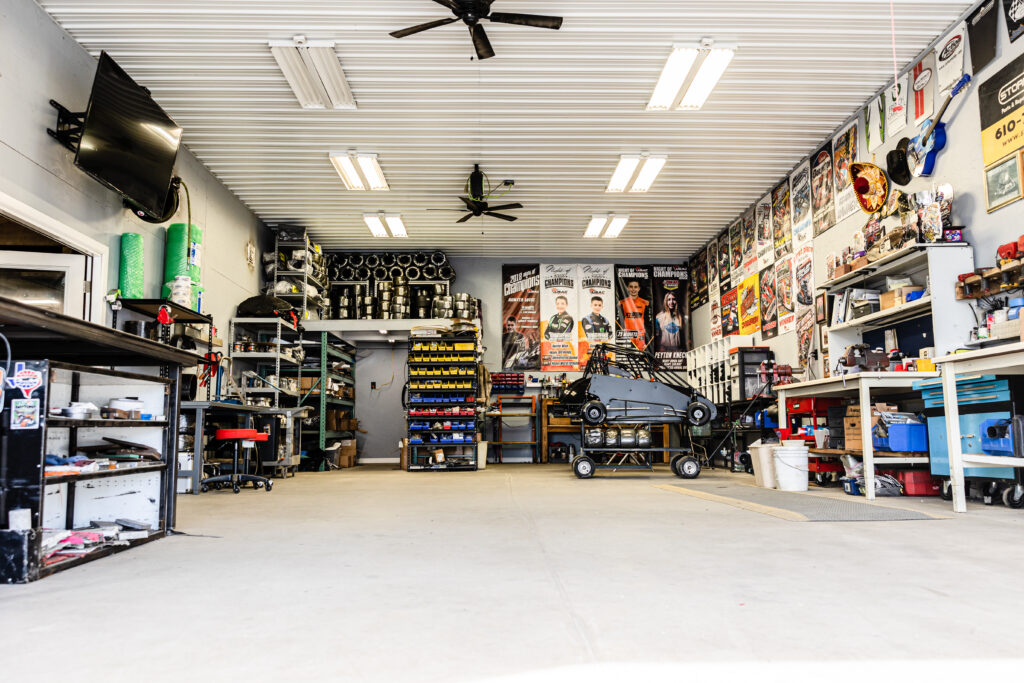 Curtis Pepe, an engineer by trade, started racing with his sons in 1998. From the beginning he took a scientific approach to improve the handling and speed of his cars. After experimenting with different parameters, combined with many laps at various tracks, the cars gained success. Curtis drew on his training as an engineer to analyze the forces on the chassis and suspension. Adjusting the geometry of existing chassis could only gain so much. It was time to head in a new direction.
In 2001, Curtis used his experience designing structures and vector analysis to design his own. That is when the Storm Chassis was born. The angle, bend and placement of each piece of tubing was analyzed to give the most efficiency. The new chassis offered greater structural stiffness through increased triangulation. The stronger and stiffer chassis allowed the car to go faster by allowing the car's suspension to do its job without wasting energy with chassis flex.
The first car debuted July 2001 at the Eastern Grands with a new track record in Light 160. In 2002, 10 storm cars showed up for the Eastern Grands in Topeka and all 10 made it to the A main. Storm drivers brought home two fast times and three A-main wins in Light 160, Heavy 160, and Light Mod. This was an outstanding accomplishment in Storm's history and motivated us to take this car to the next level. Today Storm has sold over 550 cars in a 20 year time spend.
Contact Information:
Phone:
Curtis: 484-894-3211
Jon: 610-216-0330
Email: stormchassis@yahoo.com
Address: 3211 Woodlea Road, Orefield, PA 18069.
The people that make it all possible
Curtis Pepe
Jonathan Pepe
Josh Pepe